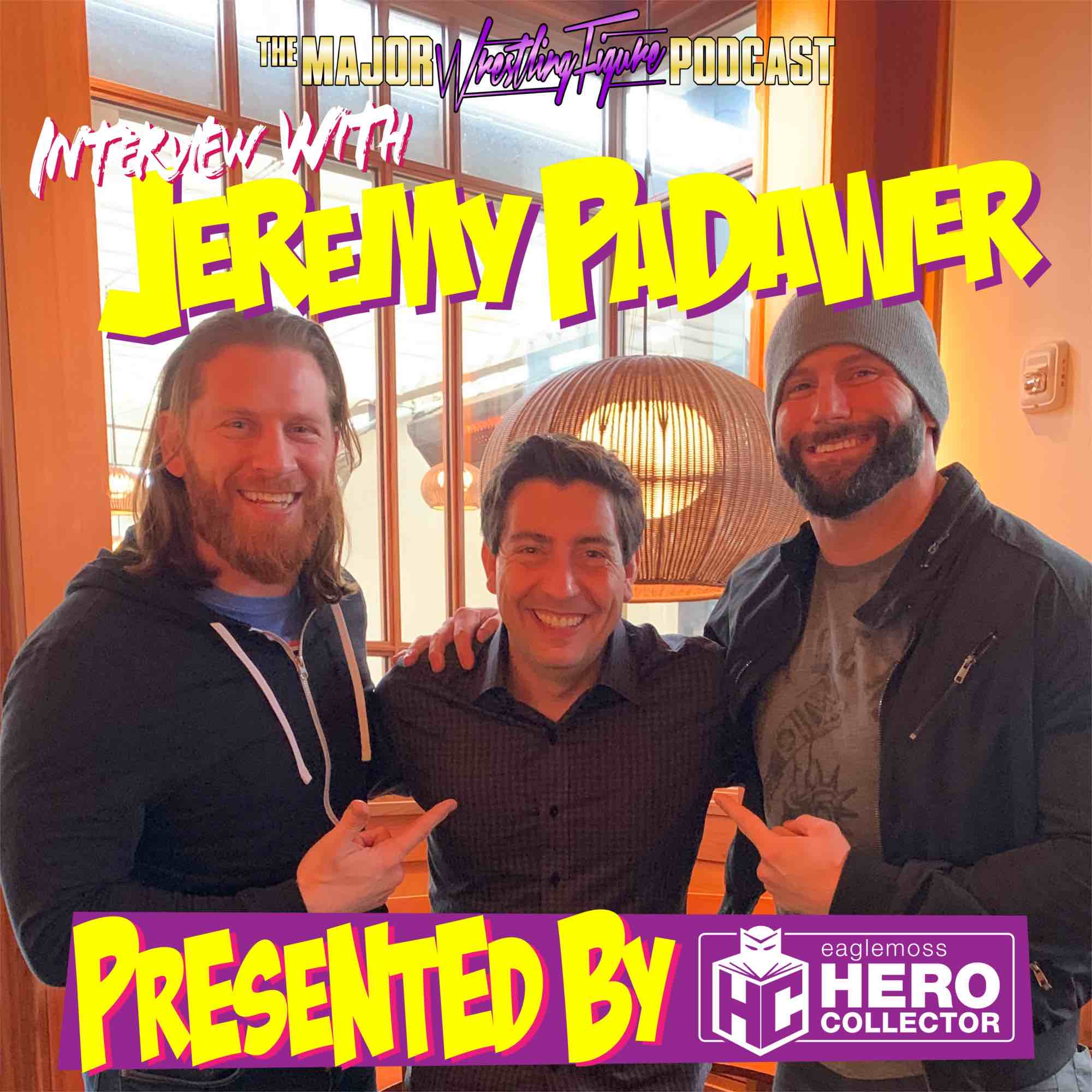 This is a FREE Bonus episode of the pod and is a special edition interview with Jeremy Padawer who is the mastermind behind the jakks Classic Superstars series and many of our fond figure memories!  Jeremy also started Wicked Cool Toys which is now a part of Jazwares INC. The guys caught up with Jeremy and discussed how he got into the business, how the classics came about and what he's doing now!  All this and more!
.
This episode of the Major WF Podcast is brought to you by The Official, WWE Championship Collection From Eaglemoss Hero Collector.  A Comprehensive magazine and statue collection showcasing the greatest Superstars in the history of the WWE.  Each issue comes with a 16-page magazine and a polyresin statue at 1/16 scale that's around 4.5 - 6 inches tall.  The collection features champions from every era, including Superstars like The Rock, Shawn Michaels, Becky Lynch, The Undertaker, Sasha Banks, Stone Cold Steve Austin, Seth Rollins, and many more...As a listener to the Major WF Podcast we're giving you a MAJOR deal.  Buy any 3 get 1 free just use promo code MAJOR20 at checkout.  Don't miss out on collecting the Greatest Superstars from THEN. NOW. and FOREVER.  We've already talked to you about the WWE Championship Collection and the exclusive Buy 3 get 1 FREE deal when you use promocode MAJOR20.  The collection already has some of the greatest superstars and it keeps growing!  In fact as another Major WF Pod exclusive we want to be the first to tell you about an upcoming Special issue coming soon… The Rock n Sock Connection Double-Pack.  That's right you get a magazine and statue of the Rock & Mankind in their classic tag team run in 1999. Head over to shop.eaglemoss.com and sign up to their newsletter to be one of the first to order on all of their new releases.
.
SCRATCH THAT FIGURE ITCH!
When:
Each Friday morning
Where:
Wherever you get your podcasts
Social Media:
Twitter: @MajorWFPod , @zackryder , @TheCurtHawkins
Instagram: @MajorWFPod , @zryder85 , @TheCurtHawkins