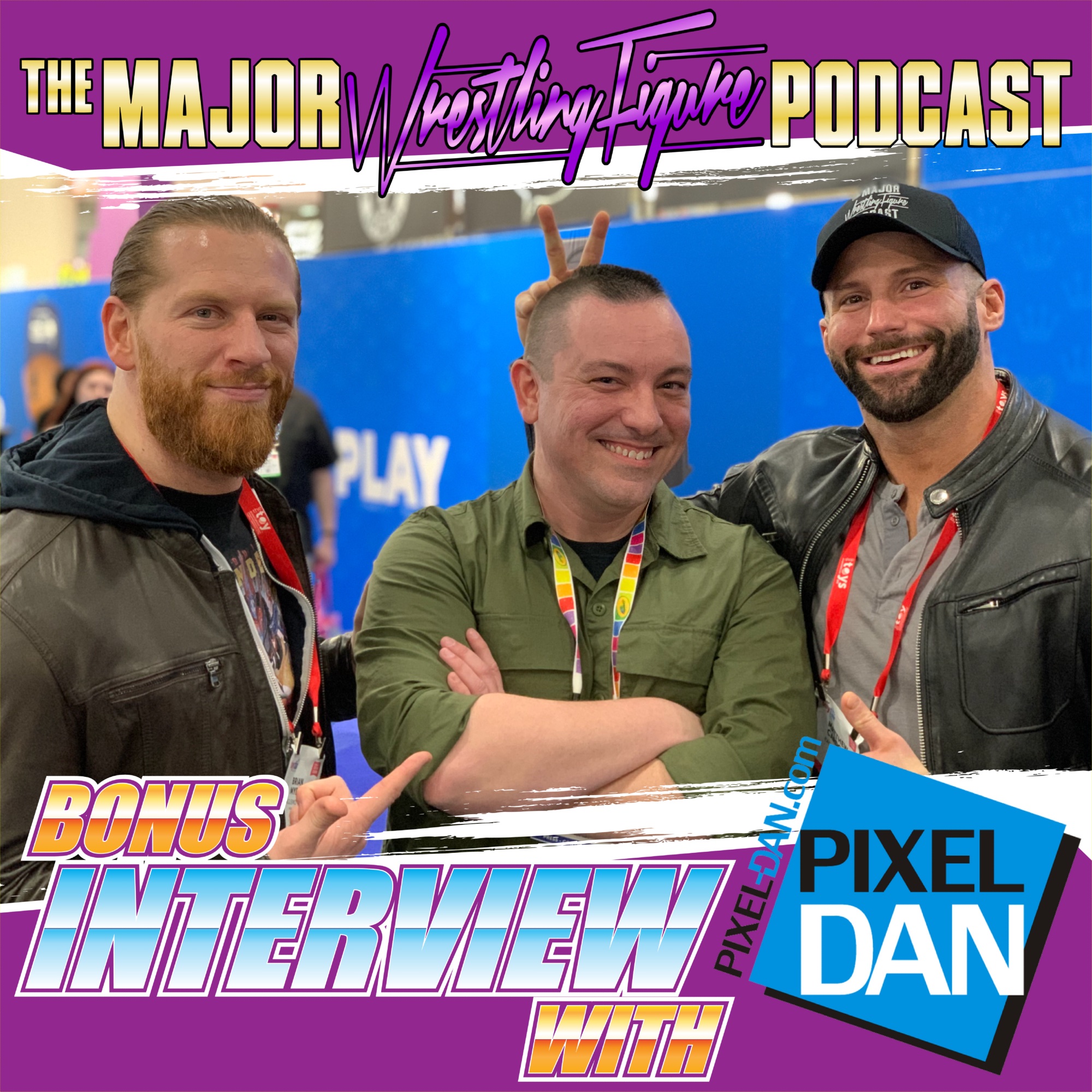 This is a FREE Bonus episode of the pod and is a special edition interview with Pixel Dan! "Pixel Dan" Eardley is a reviewer, reporter, and all-around toy enthusiast. Growing up in the 1980's and 1990's, Dan enjoyed a variety of popular toys including He-Man and the Masters of the Universe, Teenage Mutant Ninja Turtles, Ghostbusters, ThunderCats, Voltron, and many more. His love of toys has followed him into his adult life where he continues to collect toys both new and old. Through his popular videos on his YouTube channel, with over 100,000 subscribers, Dan shares his enthusiasm for the collecting hobby with the world.
Dan is well-known for his charismatic video reviews and has been featured on prominent toy and video game sites such as He-Man.org, RetrowareTV.com, and Toy News International. His videos include many styles such as individual action figure or toy reviews to industry news coverage and interviews with representatives from major toy companies shot on location at various events across the country.
Check out this interview where him and broski chat about toys and the toy business!
SUBSCRIBE to Dan so you never miss a video!
FOLLOW Dan on Twitter at http://www.twitter.com/pixeldan
LIKE Dan on Facebook at http://www.facebook.com/pixeldan
VISIT Dan online at http://www.pixel-dan.com
.
SCRATCH THAT FIGURE ITCH!
When:
Each Friday morning
Where:
Wherever you get your podcasts
Social Media:
Twitter: @MajorWFPod , @zackryder , @TheCurtHawkins
Instagram: @MajorWFPod , @zryder85 , @TheCurtHawkins