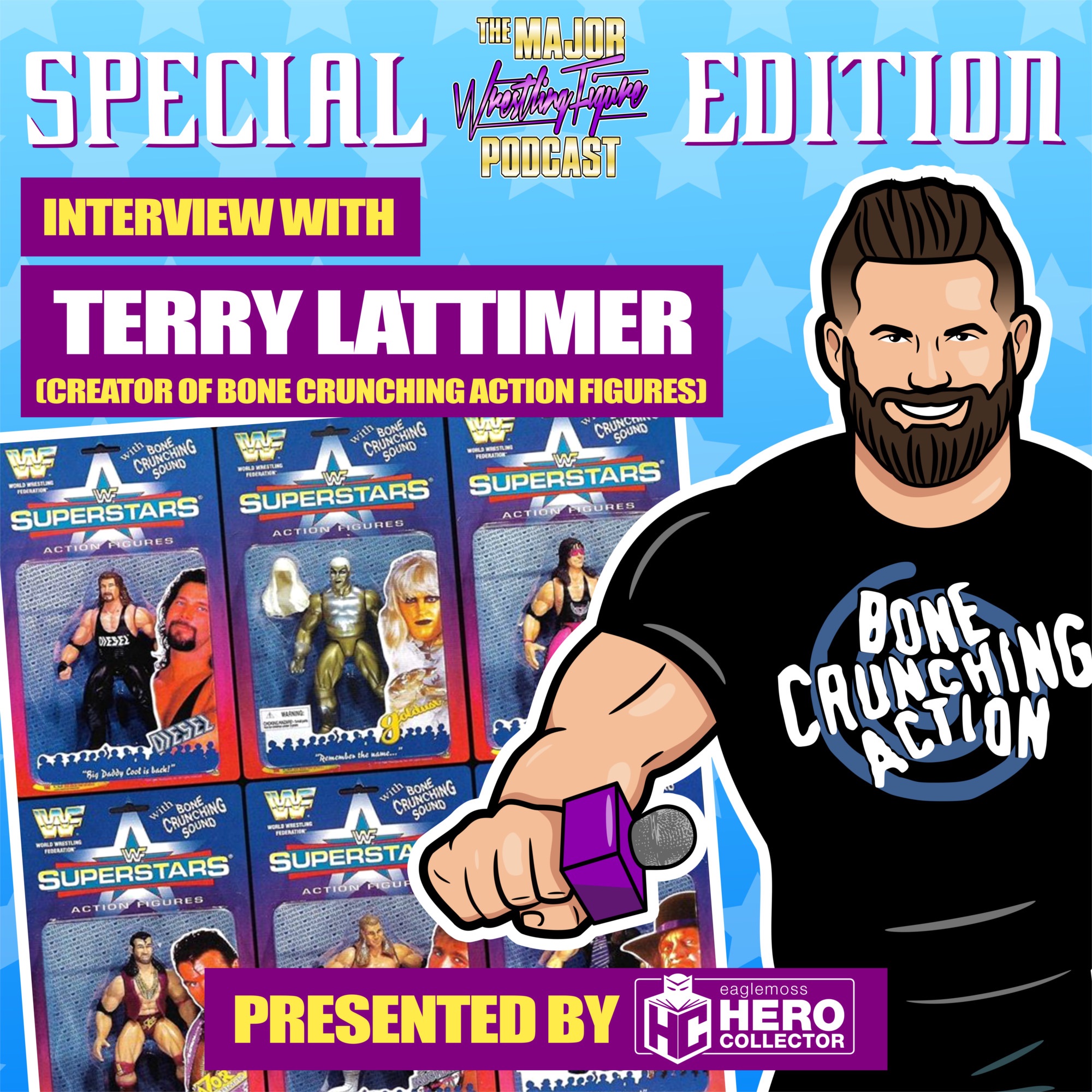 This is a FREE Bonus episode of the pod and is a special edition interview with Terry Lattimer, the man that created Jakks Bone Crunching Action figures. Broski sits down with Terry and finds out more about why they crunch, what the business strategy was at the time, what made him leave the company and of course some unreleased and unannounced figure lines!
.
This episode is brought to you by The Official, WWE Championship Collection. A Comprehensive magazine and statue collection showcasing the greatest Superstars in the history of the WWE. Each issue comes with a 16-page magazine and a polyresin statue at 1/16 scale that's around 4.5 - 6 inches tall. The collection features champions from every era, including Superstars like The Rock, Shawn Michaels, Becky Lynch, The Undertaker, Charlotte Flair, Stone Cold Steve Austin, Seth Rollins, and many more...Sign up now at HeroCollector.com/Major and Each month you'll get a shipment of two new issues delivered directly to your door. As an added bonus to our listeners, for a limited time, you can get their first magazine and statue combination risk-free at the introductory price of only 7.99. Again you can sign up now at HeroCollector.com/Major Don't miss out on collecting the Greatest Superstars from THEN. NOW. and FOREVER.
.
SCRATCH THAT FIGURE ITCH!
When:
Each Friday morning
Where:
Wherever you get your podcasts
Social Media:
Twitter: @MajorWFPod , @zackryder , @TheCurtHawkins
Instagram: @MajorWFPod , @zryder85 , @TheCurtHawkins